Milton Keynes Play Association News

We are delighted to REOPEN our MKPA Scrapstore Tuesday to Thursdays (appointment link below). 
Appointment Information
Tuesday, Wednesday & Thursday
30 minutes visiting slots (between 10am – 4pm)
One person per appointment (only exception – small child or carer)
Non-members are welcome to buy from our MKPA Shop and browse the Scrapstore.
You can become a member on your next visit.  4 Burners Lane, Kiln Farm, MK11 3HB
See Become-a-member for more details on what other benefits you receive as a member. 
We are recruiting! 
MKPA Playworker Jobs and Volunteering Opportunites
We are HOPING to provide fun and safe play sessions this summer. Send in your completed application form by Thursday 2nd July and email to 
We are accepting applications from 16+ years.
We have two positions available. If you have any team leader experience, please feel free to consider the 'Play Leader' vacancy. Please follow below links for Job Descriptions
Play Leader Application Form 2020
Help us to SAVE MKPA
At MKPA, everything we do is focused on the wellbeing, development and enjoyment of all children through play. We provide a unique blend of resources and services to individuals, families, child carers, the education sector, other local charities and community groups in MK and the surrounding area.
Due to COVID-19, we have not been able to deliver wonderful play sessions, training courses and lots more! Without funding this long-standing Milton Keynes children's charity may close. Wendy Usher, our former Volunteer Acting Chief Executive said, "I have been involved with MKPA for over 30 years and have seen the difference it has made to the lives of children.
Our aim is to raise £50,000 to help us survive for the next 6 months, and ensure we make it to our 50th birthday. Please continue to support us in these difficult times and in return we will continue to support the families of MK helping to grow the future generation of adults for the next 50 years!"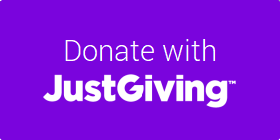 If you are interested in our Scrap and Craft Boxes and would like to know more about them, please click here
If you would like to purchase our Scrap and Craft Boxes, please click here
Lead times for orders is up to 5 working days (this may be subject to change due to demand).
We are processing orders as quickly as possible, thank you.
Please note, we are working 3 days a week with minimal staff available to make boxes.
Thank you for your continued patience.  
Discover Milton Keynes Play Association.
Everything we do is focused on the wellbeing, development and enjoyment of 

all children through play.
Play improves health, sense of well-being and development.
That's why we work to make Play happen.
We provide professional play services across Milton Keynes. Sharing our skills, and knowledge, and providing low-cost resources, equipment and training. With nearly 50 years' experience, we champion play on behalf of children, young adults, their families & carers, and the wider community.
There are three core services that we offer: play, training and the provision of resources. These three together allow MKPA to encourage the development of individuals and organisations through play in the local community.
We also offer a wide range of activities and courses and stage fun and exciting events.
As our name would suggest, play is a fundamental part of what we do. We are always striving to find new and fun ways for children to play in safe and friendly environments and part of what we do involves.
TRAINING
MKPA deliver a wide variety of training and development opportunities which are open to all people especially those working with children and young people.
Our members receive a 10% discount off training courses. 
RESOURCES
MKPA Scrapstore and Resource Unit is available to our members. They have access to a range of scrap materials and supplies, perfect for arts, crafts and creative play. Our members receive a 10% discount off shop items. 
OTHER SERVICES
Our members have access to our wide range of hire equipment for play and learning.
MKPA are an umbrella body for the Disclosure and Barring Service. We offer Standard and Enhanced DBS checks for volunteers and paid employees.
Milton Keynes Play Association (MKPA) has been working with the community for over 49 years – since the early days of Milton Keynes – providing support for the members of staff and volunteers that work with children and young people in Milton Keynes and the...
We'd love to hear from you if you're interested in getting involved in our work. It may be that you are working with children and would like to find out more about training. Or you may be a local business that is able to donate clean recyclable waste material that can be used for creative play. Please call us for a chat or email us at admin@mkpa.co.uk

VOLUNTEERING
We depend on the help of volunteers. There are many opportunities – from supporting our clean waste collection, to working in the office and shop/scrapstore. It all counts towards helping enrich the lives of local children and young adults – and can be fun and rewarding for you.
MEMBERSHIP
As a member of MKPA you're entitled to free or specially priced services, training and guidance. You also become part of the MKPA network. Membership is open to individuals, child-minders, clubs, schools, nurseries, local businesses and all community groups. Joining fees start at just £10.

WORK FOR US
By working for MKPA you can use your skills and experience for a good cause, making a difference for children and young adults. Find out more here about the roles that are currently available at MKPA as well as the benefits of working for us. We would also love to talk to you if you are interested in becoming a trustee.
Milton Keynes Play Association
2 Burners Lane, Kiln Farm, Milton Keynes, MK11 3HB or phone us on 01908 263033
COVID-19 Limited Operating Times
Tuesday – Thursday
9:30am – 4.30pm
Onsite Number: 07951 746 970